O P E N D O O R S supports the creativity and leadership of people who have been harmed by gun violence and
inspires action
for safer, more just communities.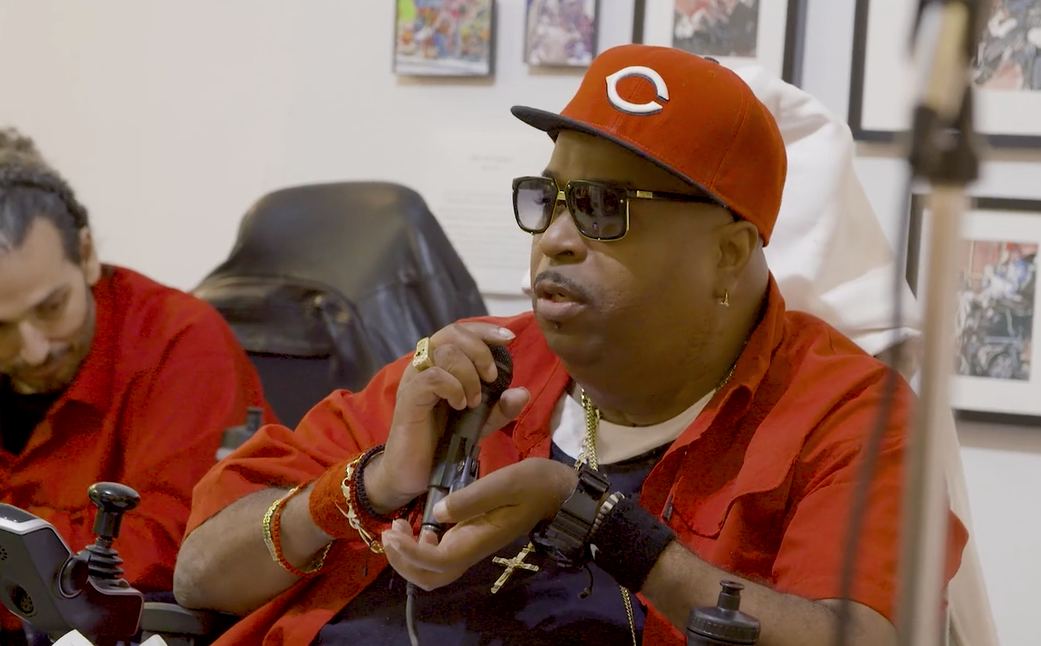 Reality Poet Ramon "King Tito Love" Cruz (image courtesy of Eric Fernandez)
OPEN DOORS is an arts and justice initiative, on Roosevelt Island, based in the long-term care facility where many members live and work. Collaborating with established artists, members use storytelling, hip-hop and spoken word to challenge audiences to combat the injustice that breeds violence in our cities.
OPEN DOORS returns to the NYC neighborhoods where members grew up to inform young people about rarely considered consequences of gun violence, and to encourage them to become positive change makers.
OPEN DOORS equips members with tools to manage their individual and collective art careers. Each member plays a unique role in the initiative. Holding a stylus in his mouth, LeVar Lawrence, an OPEN DOORS designer, transforms photos into striking images like the ones available for purchase in the
Gallery
.
OPEN DOORS Reality Poets appear at public venues throughout New York City, and recently released their first book, the poetry anthology Wheeling & Healing. Click
here
for a look inside and to order your signed copy today!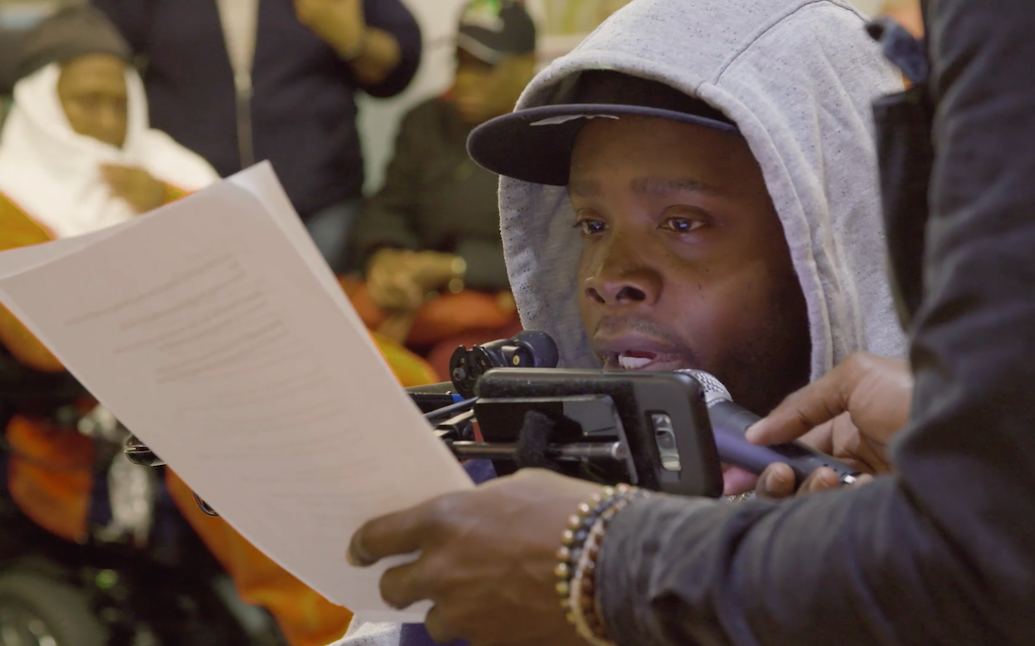 Reality Poet LeVar Lawrence (image courtesy of Eric Fernandez)
Only if he had raised his arm about an inch or two / I wouldn't have to be telling my story to you
I can't even teach my son how to play ball / Or pick up and run if he needs me at the drop of a call
Is this a punishment for all the wrong that I did? / Now I've been sentenced to this wheelchair doing a life-sentence bid
Excerpt from
Just My Thoughts
by LeVar Lawrence